Elias's first salmon; A season of plenty
Elias and I headed out on his first salmon trip this morning. Waking at 4:30, Elias was groggy but excited. We drove an hour south to a creek that a neighbor friend had suggested as a kid-friendly salmon fishing hole. Arriving by six, we situated ourselves above an emerald-colored side stream teeming with salmon.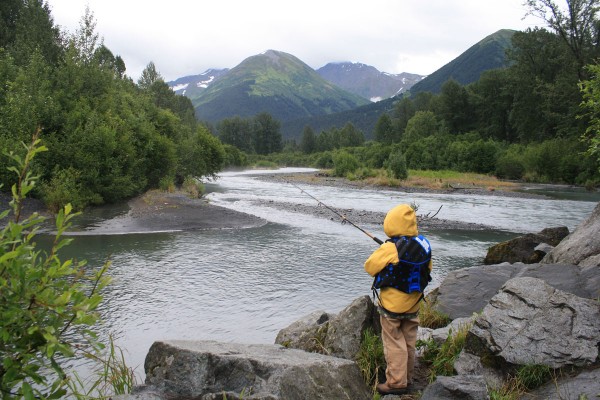 Elias hooked is first fish on the third cast. It was all Elias could do to keep his rod tip up and try to reel the fish in at the same time; eventually he gave up reeling and just started backing up the bank. The look of determination — and fear — on  his face was priceless. Surprised that he caught one so quickly, I grabbed the net and hoisted the fish onto the shore. Elias beemed with pride.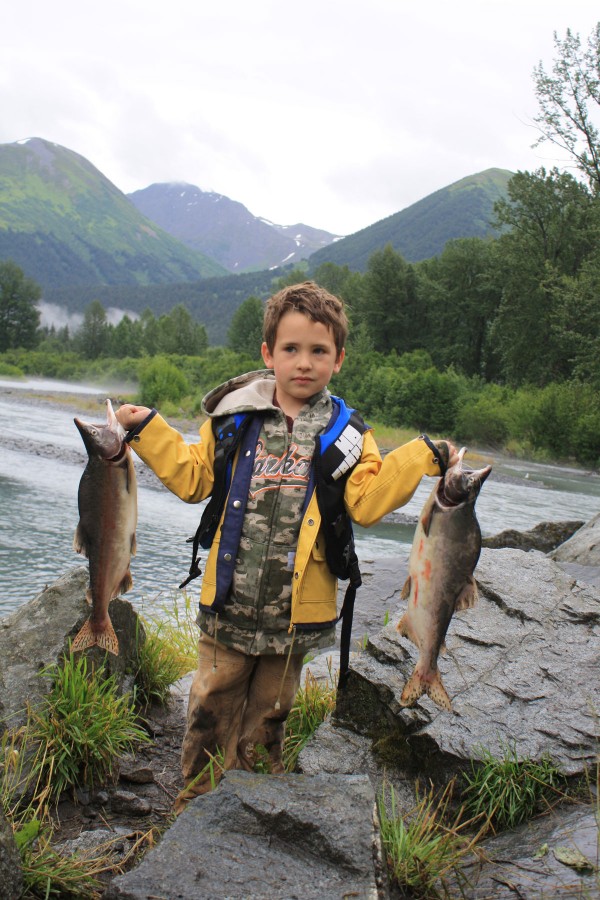 Over the course of the morning we caught several other pink salmon.
(While not as good of eating as sockeye or coho, Elias was extremely proud to be bringing home fish for his family. In fact, on the walk back he commented, "We have so much meat for the freezer. We'll be in good shape for the winter.")
A couple of hours later, it was clear Elias' arm was getting tired from so much casting, and we had caught his limit of fish. We headed back to the car, stopped at a local bakery for donuts and coffee, and headed home. Elias fell asleep within minutes.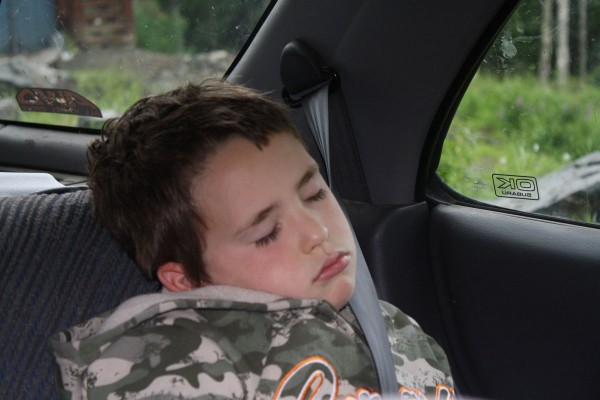 Season of Plenty
Tonight we're eating Elias' salmon with home-grown dill, as well as broccoli and salad from the garden. It's the season of plenty here in Alaska. It seems to last only a few weeks, but there is a feeling of abundance in the air. In a couple weeks it will be time to go moose hunting, butcher the chickens,and watch as the snow line slowly descends from the mountains.